Your First Visit to Our St. John Practice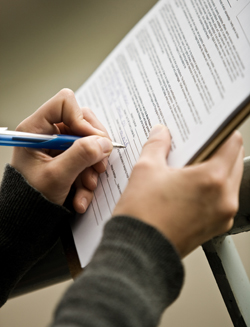 Beginning Chiropractic Care
On your very first visit to our chiropractic office make sure if you have any previous recent x-rays, MRI's etc that you bring them with you if you can. We start with you filling in a short intake form and then I will sit down with you one to one and take a history from you where I will listen to you. Where I will find out everything I can about your health concerns and current problems.
I will then provide you with the appropriate examination. After the examination and history I take a few minutes to discuss with you the options we have for taking x-rays or not.
After the history, exam and possible x-rays you will be experiencing your first treatment for your health concerns.
Call our St. John Chiropractic office now to schedule an appointment!